Welcome to La Diagonal,
the only Agaveria in Harlem

INDOOR & OUTDOOR DINING, TAKE OUT AND DELIVERY!
Order online or call the restaurant directly for Free Pick up!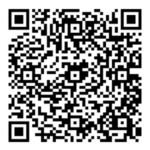 La Diagonal is the only Agaveria in Harlem, New York City. We specialized in agave spirits, hand crafted cocktails, and Mexican tapas. We have a wide selection of rare and exclusive tequilas, mezcales and raicillas, served neat or in cocktails, accompanied with traditional Mexican food.
BOOK YOUR NEXT EVENT AT
LA DIAGONAL
Call us to book your next event!
212 – 418 -1220
Monday 4:00 pm  – 1:00am
Tuesday 4;00 pm – 1;00 am 
Wednesday 4:00 pm – 1:00 am
Thursday 4:00 pm – 1:00 am
Friday  4:00 pm – 2:00 am
Saturday  1:00 pm – 2:00 am
Sunday 12:00 Noon – 1:00 am
185 Saint Nicholas Avenue